Purina Dentalife®
Purina® Dentalife® is the ideal solution for your dog's daily oral care. It is practical, efficient and specially designed for your pet to enjoy. Taking care of them has never been so easy!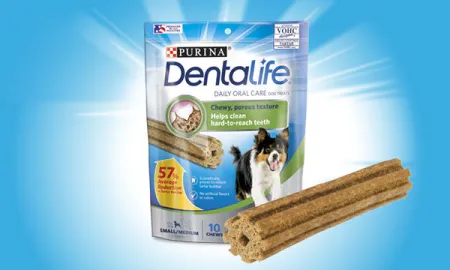 Purina DentaLife Daily Oral Care Mini Chew Treats for Small & Medium Dogs
The unique shape features 8 distinct ridges that clean your dog's teeth down to the gum line.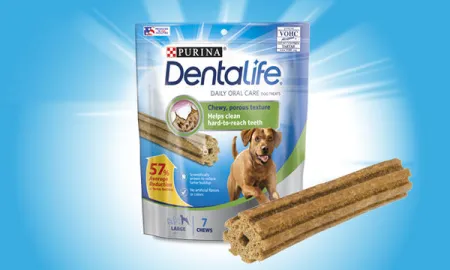 Purina DentaLife Daily Oral Care Chew Treats for Large Dogs
DentaLife Daily Oral Care dog dental chew treats are designed with an innovative porous, yet chewy, texture that contains thousands of air pockets.